If you missed anything from the ASOR facebook or twitter pages this week, don't worry. We've rounded up some of this week's archaeology news into one convenient post. If we missed any major archaeological stories from this week, feel free to let us know in the comment section!
The Home of the Last Neanderthals
250,000 years of archaeological evidence has been preserved and rediscovered off the coast of Jersey. Some now believe this to be the last home of Neanderthals.
Joint Custody: An Archaeological Park at Neolithic Ghwair I, Jordan
Check out the latest Ancient Near East Today blog post! Alan Simmons and Mohammad Najjar discuss some of the issues archaeological parks face, including funding and maintenance.

Blood Found in Mosquito Fossil: "One of a Kind"
We officially have fossil evidence that the whining bane of many a summer night was busy sucking blood as far back as 46 million years ago, a new study says. Scientists have discovered blood in a mosquito fossil in the oil shale of northwestern Montana.
Oops! Etruscan Warrior Prince Really a Princess
Archaeologists are saying the Etruscan grave found last month was not that of a prince, but a princess.
Rising Sea Threatens Stone Age Village Skara Brae
Official report says rising sea levels are threatening a Stone Age village in Scotland, believed to be over 4,000-years-old.
OSU Archaeology Team Unearths Prehistoric Mammoth
Team excavating for a natural gas pipeline finds the remains of a prehistoric mammoth.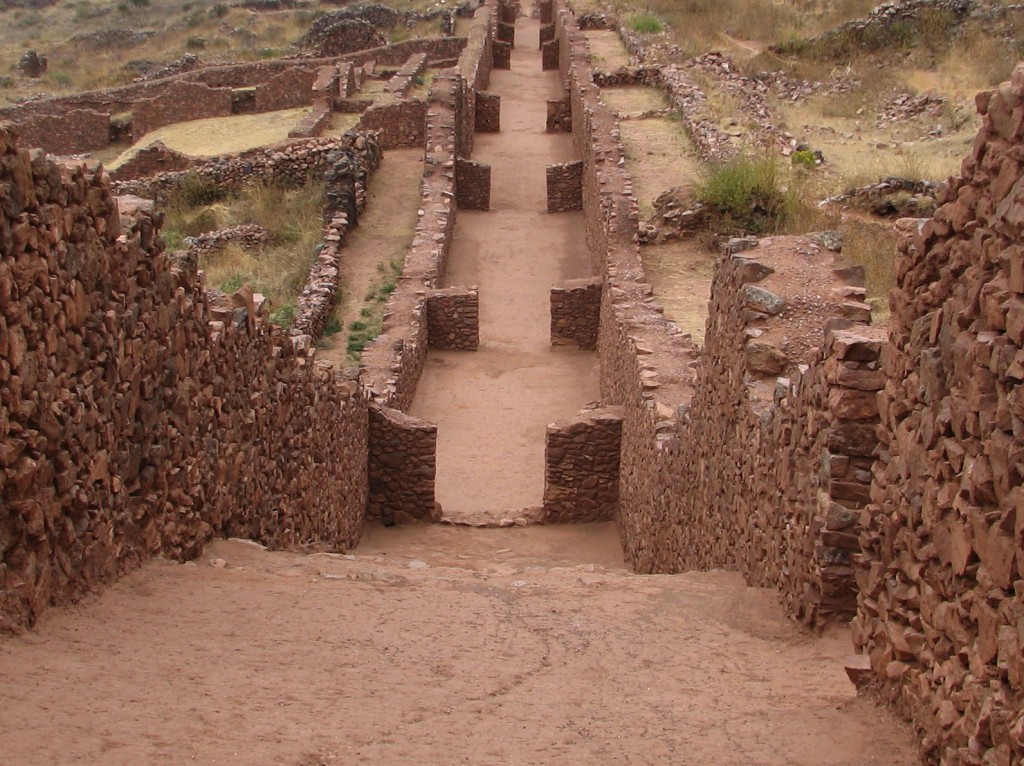 Wari, Predecessors of the Inca, Used Restraint to Reshape Human Landscape A study in the Journal of Anthropological Archaeology, sheds new light on how early pre-Inca states evolved into empires.
Dig Unearths 4,000 Year Old Tomb of Doctor to Pharaohs
Archaeologists have discovered the 4,000-year-old tomb of, who they believe to be, a doctor to pharaohs.
Viking Parliament Found Under Dingwall Car Park
Archaeologists believe they've discovered a "Thing"; established in the 11th century as a meeting place for Viking parliament.
Ancient Magician's Curse Tablet Discovered in Jerusalem
A 1,700-year-old lead curse tablet was discovered in a collapsed Roman mansion in what's known as the "City of David."
Replica of King Tut's Tomb to Open in Egypt
In an effort to preserve King Tut's tomb and protect tourists, Egypt will open an exact replica of the tomb nearby.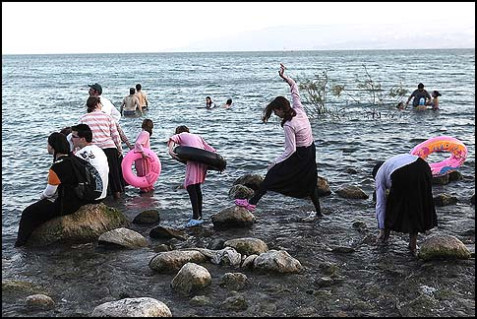 Dramatic Kinneret Discovery: Climate Crisis Ruined Ancient Empires
Researchers have concluded an extreme climate crisis 3,000 years ago brought about the collapse of the Bronze Age empires.
Two Mummies Found in Ancient Peru Cemetery
Archaeologists have found two pre-Columbian mummies in a pre-Incan cemetery. They're calling it the most important find in three decades because the mummies are intact.
Arrows Frozen for 1,000 Years Found in Sweden
Perfectly preserved arrows were found frozen the in the Swedish mountains. Experts believe these arrows were used by the Sami people 1,000 years ago.
~~~
All content provided on this blog is for informational purposes only. The American Schools of Oriental Research (ASOR) makes no representations as to the accuracy or completeness of any information on this blog or found by following any link on this blog. ASOR will not be liable for any errors or omissions in this information. ASOR will not be liable for any losses, injuries, or damages from the display or use of this information. The opinions expressed by Bloggers and those providing comments are theirs alone, and do not reflect the opinions of ASOR or any employee thereof.